News Highlights:
HID Global's FARGO® HDP5000 and DTC4500 printers make it possible for ISIC France to efficiently print and manage secure student ID cards for the French grandes écoles universities.
ISIC France is looking to further collaborate with HID Global to implement a mobile ID access solution.
HID Global's secure card issuance solutions deliver an improved and faster user experience especially for high volume student ID card requirements.
HID Global®, a worldwide leader in secure identity solutions, today announced that International Student Identity Card (ISIC) France, a leading student ID organization, has selected the company's FARGO® HDP5000 and DTC4500 card printers/encoders as well as its AsureID® 7 ID Card Personalization Software Development Kit (SDK) for secure card issuance. The solution will be used to produce student ID cards to the grandes écoles universities in France. Headquartered in the Netherlands with offices worldwide, the ISIC Association was established in 1953 as a non-profit organization that has created the International Student Identity Card, which has been issued in over 130 countries and is the only internationally accepted proof of full-time student status that is endorsed by UNESCO, national governments and ministries of education worldwide.
ISIC France was seeking to launch an efficient, robust and secure online card issuance portal solution to cost-effectively provide high-quality, multifunctional student ID cards to the grandes écoles universities. Based on these stringent criteria, ISIC France chose HID Global, with its complete portfolio of card issuance solutions and the proven reliability, high quality and durable printing of its ID card printers/ encoders.
"HID Global is a globally trusted brand and continues to be at the forefront of the card personalization industry with solutions that successfully meet our needs for securely issuing high volumes of student ID cards," said Lilian Leclercq, Director with ISIC France.
"HID Global's secure card issuance solutions have consistently proven to be the most reliable and robust in the marketplace," said Craig Sandness, vice president, Secure Issuance Business with HID Global. "Our collaboration with ISIC in France has resulted in a comprehensive solution that has streamlined the card issuance process at universities and elevated the user experience for students across Europe."
ISIC France now provides a hassle-free, on-site badging service to the grandes écoles universities. It offers seamless customer service to over 126 French universities, issuing approximately 150,000 student ID cards every year via its online portal that is flexible, reliable and scalable. HID Global's HDP5000 and DTC4500 printer/encoders produce durable and highly-functional ID cards, based on the university's requirements and budget. On average, 15 printers are used to produce a maximum 15,000 cards a day. The improved, faster customer service is made possible using HID Global's ID card printers/encoders and is particularly advantageous during peak periods, such as at the beginning of a student year when high volumes of ID cards are printed.
ISIC France is looking to further partner with HID Global to deploy a mobile ID access solution for the French grandes écoles universities in the future.
Click here to download the case study.
For more HID Global news, visit our Media Center, read our Industry Blog, subscribe to our RSS Feed, watch our videos .
About HID Global Secure Issuance Solutions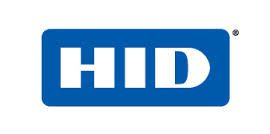 HID Global Secure Issuance solutions enable customers to create, personalize and issue high-quality color photo IDs. Solutions from this business include FARGO Direct-to-Card (DTC) and High Definition Printing™ (HDP®) printer/encoders, Asure ID Card Personalization software and a complete line of visual security consumables and accessories.
About HID Global
HID Global is the trusted source for innovative products, services, solutions, and know-how related to the creation, management, and use of secure identities for millions of customers around the world. The company's served markets include physical and logical access control, including strong authentication and credential management; card printing and personalization; visitor management systems; highly secure government and citizen ID; and identification RFID technologies used in animal ID and industry and logistics applications. The company's primary brands include ActivID®, EasyLobby®, FARGO®, IdenTrust®, LaserCard®, Lumidigm®, and HID®. Headquartered in Austin, Texas, HID Global has over 2,200 employees worldwide and operates international offices that support more than 100 countries. HID Global® is an ASSA ABLOY Group brand. For more information, visit www.hidglobal.com.
® HID, the HID logo and FARGO are trademarks or registered trademarks of HID Global in the U.S. and/or other countries. All other trademarks, service marks, and product or service names are trademarks or registered trademarks of their respective owners.