Last week we posted an article on the 25 Information Security Leaders to follow on Twitter, unfortunately, as some of our eagle eyed readers pointed out, our list was dominated by men.
In reflection of this, we have created another article that brings together a list of the top 25 female leaders of Information security. Take a look below and see who we, here at Information Security Buzz, have listed as the top 25! (In no particular order)
And of course, if you have any other suggestions for future lists you'd like to see, Tweet us on @info_sec_buzz.
1) Angelina Ward | @angelinaward
When I think of who I would like to invite to an imaginary fancy dinner party I was throwing, I would most certainly reserve a seat for Angelina Ward. After all who wouldn't; a former tech and infosec publisher who has a focus on social business and could entertain the entire party with tales of content plans, policy, risks and training. Plus, she's a self-professed foodie so extra encouragement to put on a good spread.
2) Rebecca Herold | @PrivacyProf
Your Twitter feed has a hole in it. A hole that could only be filled by the unique combination of infosec, privacy, laws compliance, science, art, math, music, nature, cicadas, palindromes, running, bats and castles. I have to question how you managed to make a hole like that in your Twitter feed, but I don't like to pry. In any case, Rebecca Herold has your back.
3) Michelle Schafer | @mschafer
I'm someone who appreciates the dualism of life, and if you do too, might I suggest following Michelle Schafer. On one hand, you get to follow the Vice President of Security Practice at the Merritt Group… on the other, you to connect with someone who is a beach girl at heart. Plus, all the fun hi-tech and infosec stuff, what more could you want?
4) Katie Moussouris | @k8em0
Do you look stylish in a fetching blue hat? Want to be the Boba Fett for Microsoft's bounty program? Or want to try to follow someone who likes roguery? Then you must follow Katie Moussouris.
5) Jennifer Leggio | @mediaphyter
I had to Google what a raconteur was, but I understood what comedienne and hockey lover meant. Jennifer Leggio is also a Forbes tech contributor and a security twits herder. I'm surprised you haven't immediately gone to follow her after I said 'Raconteur'.
6) Cheri Sigmon | @CheriSigmon
Senior Security Officer. ISSA. CISSP. Author. Speaker. Clemson Alumni. CIO. CherryLogix. Wounded Warrior Press. This isn't just a Twitter account, this is Cheri Sigmon's Twitter account.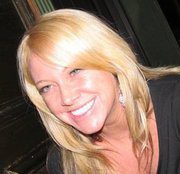 7) Jennifer J. Minella | @jjx
Have you ever been in that situation where you needed the help of a CISSP whilst considering the benefits of ballroom dancing and whilst needing an infrastructure security and wireless specialist to talk to you about public speaking? Firstly you have an interesting life, secondly, follow Jennifer Minella for all of the above.
8) Eleanor Dallaway | @InfosecEditor
Y'know that Infosecurity Magazine, which is awesome. Eleanor Dallaway is its editor…Why are you still here?!
9) Aloria | @aloria
Hypothetical: A disaster has hit. You need to pick a local tourist to herd a group of hedgehogs while rebuilding the local economy by peddling gifs. You get bonus points if they can lead a wandering application security team who have gotten lost, who do you pick?
If you didn't answer with Aloria, I am very disappointed in you.
10) SecBarbie | @SecBarbie
If you don't already follow the social media addict, founder of @Urbanesec and IT Security Geekette that is @Secbarbie, you're doing Twitter wrong. Unless you're not a fan of the NY Giants, that is the only way you will be forgiven, and even then you really should go follow her.
11) Neira Jones | @neirajones
Do you ever need to be reminded that security can be fun? Well, you should add Neira Jones to your Twitter feed and never have to worry again!
[wp_ad_camp_4]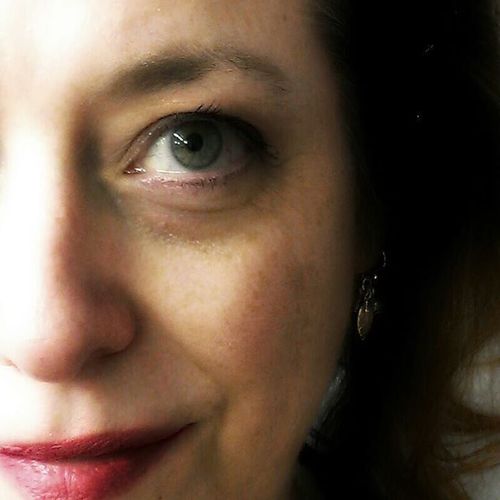 12) M Ursula Herrmann | @lothie
If your conversations flow between feminism, progressive Christianity, marriage equality, infosec, chorale, knitting and Avon, search @Lothie, then click the big follow button.
13) Lisa | @Lisa_H_
You know what would really make your Twitter feed pop, following someone from San Francisco who talks infosec, technology, privacy and someone who is passionate about connecting and supporting women in tech. Lucky for you, we have Lisa!
14) Leigh Honeywell | @hypatiadotca
Don't cry over spilt info, just follow infosponge Leigh Honeywell. She's a serial project starting Canadian, who is also a hyper-generalising geeky feminist.
15) Magen Hughes | @tottenkoph
You know what I like to do after a hard day infosecing? Go for a long hike, dive off something high and then cook something tasty. Ok so I lied, I don't do any of that, but Magen Hughes does! So if you like what she's into, go give her a follow.
16) Georgia Weidman | @georgiaweidman
Need to follow more speakers? Trainers? Pentesters? Researchers?  Well, have no fear because Georgia Weidman is all of that and more! She's the founder of @bulbsecurity and apparently a pretender to the throne… which throne I'm not sure, but I will be reading her tweets while humming the Game of Thrones music.
17) Elinor Mills | @elinormills
What more can I say other than that Elinor Mills is a security/hacker enthusiast who is the Director of Content and Media Strategy for the Bateman Group? Oh I know! She's also an animal lover. So go follow her now.
18) Asher Wolf | @Asher_Wolf
If you ever need a journalist willing to open up a big can of 'whup-ass' on the surveillance state, Asher Wolf is who you need to be following. You can also then enjoy her internauting adventures and her wanton publishing habits.
19) snipe | @snipeyhead
If infosec were a game of D&D, I would want to play a chaotic neutral ethical hacker, who had invested points in open sourcing, blacksmithing, crime fighting, writing and scuba diving with an added bonus of sarcasm. Sadly, that character has already been taken and if any of the above meant anything to you, you should go follow Snipe.
20) Window Snyder | @window
What can I say about Window Snyder? Well based on her Twitter profile, the best way I could sum her up would be security blah blah blah infosec blah blah blah more security blah blah blah blah blah. Blah. Think I did a good job there.
21) Runa A. Sandvik | @runasand
Is privacy something you value? Well why not follow future hacker Runa Sandvik. She works on the @Torproject and is interested in security, privacy, cryptography, online anonymity, digital media and photography. Yes, I realise the irony of including someone interested in privacy on a top 25 list.
22) selenakyle | @selenakyle
Are you a fan of caffeinated beverages? Think you're on far too many social networking sites? Well, you already have a lot in common with Selena Kyle! If you're interested in risk, fraud, e-commerce identity as well as a bit of music and dance well then we're all set!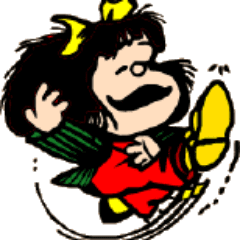 23) Soraya Iggy | @GeekChickUK
You need to chill out and take things a little less seriously, luckily Soraya Iggy is a 100% geek girl who takes infosec, I.T and feminism and presents it in a more relaxed way.
24) Theresa Payton | @FortaliceLLC
Have a burning passion for security and educating others? Well you and Theresa should team up and form a security teaching super team.
25) Bev Robb | @Teksquisite
Sometimes tech journalists need to be picked on, and what better weapon to use against them than a stealth I.T consultant. So if you suddenly find journalists vanishing from your feed with no trace…Blame Bev.