Smartphones have revolutionized our lives. However, the growth of this technology has also brought privacy and security concerns. Whether it is a matter of personal data or the data of organizations, users need to be aware about how to optimize their use of smartphones. This includes avoid making some common mistakes while using one's device.
In this article, I focus on six common mistakes regarding smartphone usage that can put a user in danger.
Keep your device unlocked
Whenever you keep your device idle, always keep it locked. There are many types of screen locks, including pattern lock, swipe lock, PIN, fingerprint, and password security. Having a strong lock on your smartphone is still the most effective form of security. If you lose your device, these screen locks can help protect your device and data for extended periods of time.  Without a security lock, anyone could steal your confidential data.
Forget to update apps
Keeping your apps up to date is one of the best ways to secure your device. To do this, always download apps from authorized websites instead of third-party platforms. Many users do not keep their devices up to date and/or download apps from vulnerable websites. If you fail to update an app, it is possible that attackers can exploit the security holes of the app version you are using and steal your information.
Ignorance of BYOD policy
If you use a personal device at work for company business, any compromise of your device could result in a data breach. Acknowledging this, organizations need to institute BYOD policies that define employees' right to access and usage of their private devices in the workplace. If unchecked, employees could pile up company data on unauthorized, potentially unsecure devices—a big risk for organizations and employees. Ignorance of BYOD can put sensitive data into unknown hands. Additionally, BYOD policy should aim to encrypt company information and avoid third party interruption.
Respond to Untrusted Sources
Email spamming, phishing mail, and SMS Trojan all contain links that may redirect users to a fake website where users might provide account or payment information. Similarly, if they download apps from third-party platforms rather than authorized websites like Google Play, users may cause a security risk to personal and company data. Attackers can use untrusted sources to install malicious software, or "malware," on your device and can spy on your information. Therefore, it is sensible to download apps only from legitimate, trusted sources.
Sharing of Sensitive data on social media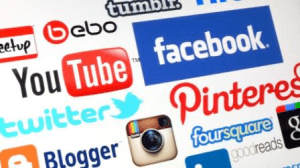 Sharing any sensitive information over social media platforms can be problematic. Organizations need to cover social media while implementing BYOD policy, especially with regards to users accessing these sites from a smartphone. Disclosing confidential information of the organization is infringement of that organization's data-sharing policy. It is therefore imperative that companies make sure that employees interaction with social media in no way threatens official information.
Use of unsecure public Wi-Fi
Whenever you access public Wi-Fi, it makes your device vulnerable to hacks. Many attackers try to capture data by modifying or redirecting a particular Wi-Fi network. After that, unbeknownst to the victim, the phone sends the user's information directly to an attacker. It is sensible to avoid open or unprotected networks, as they may threaten one's data.
Conclusion:
Smartphones make our lives easier. For this reason, we need to approach our devices with an awareness of how to use them securely. The above six mistakes can put a user at risk; avoiding these can go a long way in securing one's device. Additionally, it is wise to back-up the data on one's phone, enable passcode manager, and pay attention to what one installs on a device.
Author- Bio:
As an Online Marketing Manager, Davis Joseph has been performing various tasks at SSLMatrix since last five years. Having a vast knowledge about web security, he also likes to write and share the information about hacking, web security, gadgets security, enterprise security etc. To get the most updated content on these topics you can follow him on Facebook and LinkedIn.